Matilda Jr. Shirt Order Forms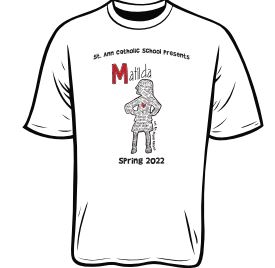 Shirts may be worn to school with your school uniform on April 20th, 21st and/or 22nd.
Please put your sizes in the comment line!
We had to pre-order shirts so sizes are on a first come, first serve basis.
Currently we have YS, YM, YL, YXL, AS, AM, AL, AXL!
Sold out sizes will be crossed out!