Spirit Shop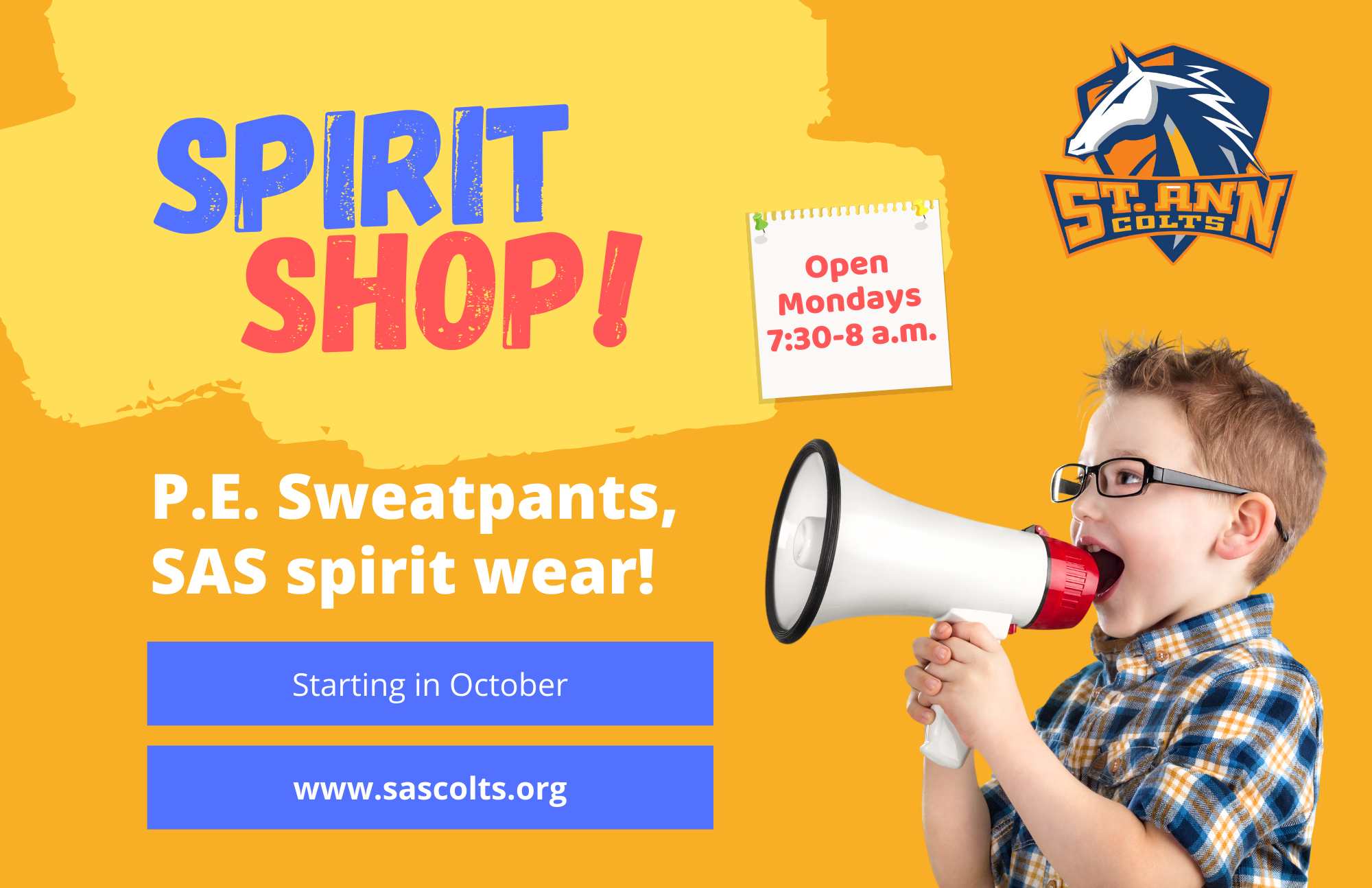 The Spirit Shop is located near the entrance of the school gym. They carry St. Ann spirit wear including shirts, hats, stickers and more. You can also find school supplies from mechanical pencils to single subject spirals and eraser sticks!
CATHOLIC SCHOOLS WEEK ART WINNER!
Purchase these limited edition Catholic Schools Week Keychain.
Congratulations to our 2022 winner, Praise Okafor for having her artwork chosen!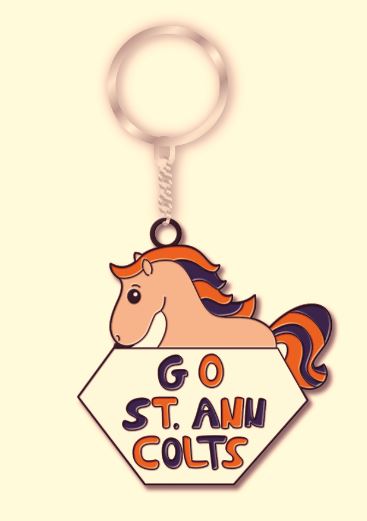 Orders still open for the 2021 keychain
Congratulations to our 2021 winner, Allie Dickerson for having her artwork chosen!
Click here to order a 2021 keychain.